Article: News Flash: March 2017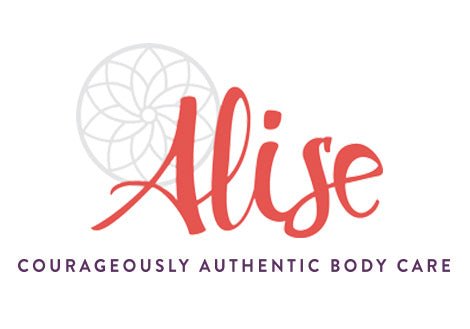 News Flash: March 2017
News Flash:  March 2017
With excitement, joy, and butterflies, we'd like to introduce you to our new brand name and logo!
Same Great Products, Fresh New Face
Please meet…
After a great deal of time, energy, and even soul searching, we believe we have come up with a brand name
which truly reflects the steady heart of our company.
To create 100% natural body care products with the finest ingredients on earth!

To create the most effective body care products possible!

And to be "courageously authentic" in everything we create!
We've learned that with change, there usually are questions.
We'd like to take this opportunity to answer the some of the questions of our loyal customers…
Is the Not The Same brand gone?
Not at all –  we are still "Not The Same 100% Natural Body Care", handcrafted in the Colorado Rocky Mountains.  Not The Same is the parent company and continues to be the manufacturer of all Alise Body Care products.  We continue to hand craft "the Same" body care products to ensure quality and consistency.
Alise Body Care is Not The Same!   :-))   (hmmm…this is funny AND kinda confusing)
Are the products changing?
Absolutely not. Our recipes work. We know that because it's what our bodies tell us when we use that products AND what our customers have been saying for over 15 years! The only change you will see in the products is on the outside: a new label, some new packaging, and a couple of small product name "tweaks".  On the inside, our intentions, ingredients and recipe blends have not changed and will continue to be produced in small, handcrafted batches by our Not The Same team.
Why the new name "Alise | Courageously Authentic Body Care" ?
We believe the time has come to be Courageously Authentic! To be ourselves, to be brave, to be open and transparent in what we say and what we do. The Alise brand embodies the power of nature's ingredients AND the quality of our products…and the "courageously authentic" way we hope everyone lives their life!
Has the company ownership changed?
Nope.  Not The Same is still led by Lisa and her amazing team. The Alise brand name simply clarifies our mission: to create 100% natural, authentic body care products that empower our customers to live a fun, connected, and "feel good" lifestyle.
With the new brand name, Alise, what's ahead?
Over the next few months, you will see new labels, a couple new products, a new look to our festival displays, and a new website! You will also see an update on our Facebook page and perhaps a few new social media platforms. We'll keep you updated!
Have more questions?
Don't hesitate to e-mail us at info@alisebodycare.com OR info@notthesame.net. We would love to answer any questions, concerns or just hear your thoughts on the new brand name!
Thank you for your support in our new brand Alise.  Same Great Products, Fresh New Face.
About Alise
Established in the mid 1800s by Samuel Brannan, Calistoga was built as a hot springs resort that was meant to rival Saratoga Springs, New York. The natural geothermal hot springs were said to have ...
Read more