Calistoga Her-Story
written by Jessica Mitchell April 2, 2017 after we completed our rebranding to Alise....
This year [2017] we celebrate 14+ years in business! Though the history of the company really begins as far back as the mid 1800s in a small town in California called Calistoga.
Established in the mid 1800s by Samuel Brannan, Calistoga was built as a hot springs resort that was meant to rival Saratoga Springs, New York. The natural geothermal hot springs were said to have "healing powers" and with that Calistoga became the 'Hot Springs of the West.'
The hot springs continued to build Calistoga's popularity when Guiseppe Musante, owner of a candy store and soda fountain, struck a geyser while drilling for a cold-water well. In 1924, he began bottling the water and sold what we know today as Calistoga Mineral Water – still drawn from its original natural source.
It wasn't long before the surrounding volcanic ash was combined with the hot springs mineral water to produce mud therapies – a technique the Europeans have used for centuries. Spas throughout Calistoga became destination locations for relaxation and healing.


[Calistoga Bath Shop first product catalog]

In 1995, the Calistoga Bath Shop was opened as the first bath shop in Calistoga to sell the products used by the spas so that individuals could create the spa experience at home.
" inspired by years of pampering people at a local spa in Calistoga. There we witnessed the therapeutic stress reducing benefits of the "spa experience." People would often arrive tense, stressed and rushed. By the end of their spa treatment they emerged relaxed, renewed and moved at a much slower pace. Calistoga Bath Shop was created to offer the public a way to enjoy the same "spa experience" at home." – an excerpt from the first Calistoga Bath Shop catalog.

The Calistoga Bath Shop became Mudd Hens in 2002 and the retail location moved to the main thoroughfare in Calistoga, Lincoln Avenue.
The mission was the same – provide products that create an at-home spa experience that would encourage relaxation and healing. We sold a collection of products used in the surrounding spas. We saw a need fora good quality and effective Mud Bath that utilized the rich local soil and thus began formulating our own product, the Calistoga Mud Bath. This was the beginning of the journey that would allow us to produce our own products, perfecting and formulating based directly on the needs of the consumer.
In 2007, we sold our retail location in Calistoga (Mudd Hens) and relocated the manufacturing business to Colorado as Not The Same LLC natural body care products. We expanded the product lines to include specialty baths, aromatherapy sprays and roll-ons, herbal salves, pleasure creams, and a variety of olive oil-based soaps. We continue to use the original recipes in our Calistoga line and hand make every product to ensure quality and consistency.
"We believe that having fun, sharing laughter and love with family and friends, and taking good care of ourselves are essential to a healthy and happy life style. Almost every product we develop has arisen out of someone's need to feel good – free from pain and stress."
As the company evolves to meet the demand of the consumers, our values remain the same:
We create authentic body care products that use the highest quality ingredients the earth has to offer. We respectfully blend these nature-sourced ingredients with our understanding of how they work with our bodies' sense of well-being to create a product that's approachable, reliable, and convenient.
We believe that each of us is empowered to choose the quality of life we wish to lead. True self-care takes courage. We create products which inspire the freedom to choose your own sense of well-being.
We believe in the power of being connected to our deepest self. If we are grounded in who we are, we can then share meaningful experiences with family and friends. Our products foster a connection with the earth, a connection to self, and a connection to others.
We believe in the fun of life and loving what you do. We honor this by offering products that encourage adventure and an enjoyable, light-hearted approach to life.
We believe in the power of feeling good ! When you feel good, you live well. Our products provide relief from pain and stress to nourish your sense of well-being.
We look forward to the exciting things ahead and welcome you to come along this journey with us. Have questions? We would love to hear them!   Click here to contact us.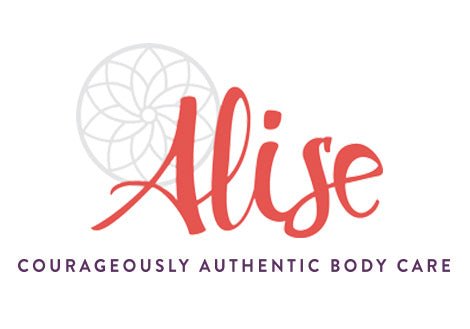 About Alise
News Flash:  March 2017 With excitement, joy, and butterflies, we'd like to introduce you to our new brand name and logo! Same Great Products, Fresh New Face Please meet…   After a great deal of t...
Read more