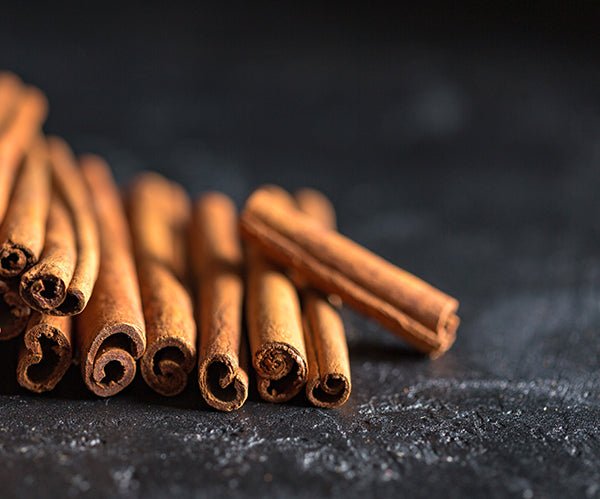 NIB Spotlight Cinnamon Essential Oil
June 2020
Nature's Ingredient Benefit (NIB) Spotlight this month is focused on Cinnamon Essential Oil.
Cinnamon Essential Oil
DESCRIPTION
A tropical evergreen tree reaching up to 60 feet, with a highly aromatic bark, shiny leaves and clusters of yellow flowers followed by bluish-white berries.  It is native to Sri Lanka, India and Madagascar and is also cultivated in other countries like Jamaica, Africa and more.
PROPERTIES
Antimicrobial, antiviral, antiseptic, antispasmodic, circulatory stimulant
BENEFITS
Purifying antiseptic upon contact; relieves muscular aches and pains (menstrual too); improved circulation; warming and stimulating; insect repellent; antidepressant in a vaporized form (in a diffuser); a reputed aphrodisiac.
Consumable? In powder form, Yes; a delicious, aromatic herb to spice food and a delicious addition to coffee!
OUR PRODUCTS CONTAINING CINNAMON ESSENTIAL OIL
Goodbye Germs! Cleansing Essential Oil, Goodbye Germs! Cleansing Spray, Muscle and Joint Relief Salve – Wintergreen, Wake Up! Coffee Soap, Goodbye Bugs! Repellent Spray
Want to learn more? Subscribe to our newsletter to receive Alise NIB blasts, promotions and more!

Click here

to subscribe.
Written by Lisa Scheerer, CEO and Creative Alchemist of Not The Same dba Alise Body Care
June 2020