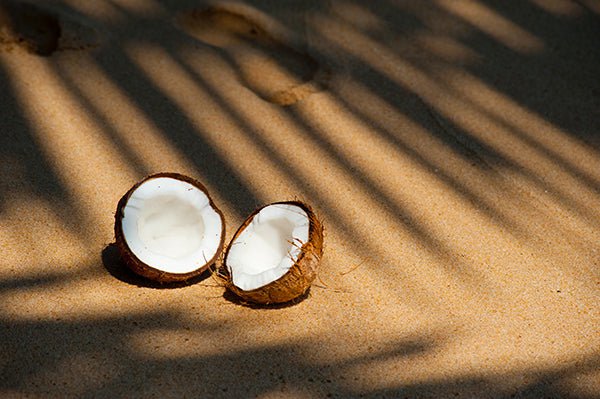 NIB Spotlight Coconut Oil
July 1, 2020
Nature's Ingredient Benefit (NIB) Spotlight this month is focused on Coconut Oil.
Coconut Oil

DESCRIPTION
Coconut oil is extracted from the meat of mature coconuts harvested from the coconut tree. The term "coconut" can refer to the whole coconut palm, the seed or the fruit. Although the name suggests it is a "nut", in fact, the coconut is considered a fruit. A tall coconut tree can produce up to 75 fruits ("coconuts") per year. The coconut tree is native to the South Pacific and Indian Ocean regions of the world.
PROPERTIES
Coconut oil is 99% fat and classified as a saturated fat. It is a clear oil when liquid, and white when solid. It is a very versatile oil and can be used in many ways: skin care, hair care, cooking (adds a nice nutty flavor) and even as a fuel in some countries. Coconut oil can be processed in many varieties: Virgin, Cold-pressed, RBD, Hydrogenated and Fractionated (which yields MCT oil). The "variety" you may use depends on how the coconut oil is being used. For example, skin/hare care primarily uses Cold-pressed and RBD, and cooking may use any of the processed varieties depending on the food being produced.
BENEFITS
Coconut oil offers its many gifts in skin care products. Topically, it is naturally antibacterial and anti-fungal, moisturizing on your skin and helps to maintain your skin's natural protective barrier. Coconut oil can be used as a skin cleanser, a lubricant and it naturally blocks a small % of UV sun rays. In addition, we include it in our soap bars to add an amazing lather to our moisturizing soap base.
OUR PRODUCTS CONTAINING COCONUT OIL
Beautiful Skin Sun Shield, all of our Soap bars, and Lip Savers
Want to learn more? Subscribe to our newsletter to receive Alise NIB blasts, promotions and more! Click here to subscribe.
Written by Lisa Scheerer, CEO and Creative Alchemist of Not The Same dba Alise Body Care
July 1, 2020