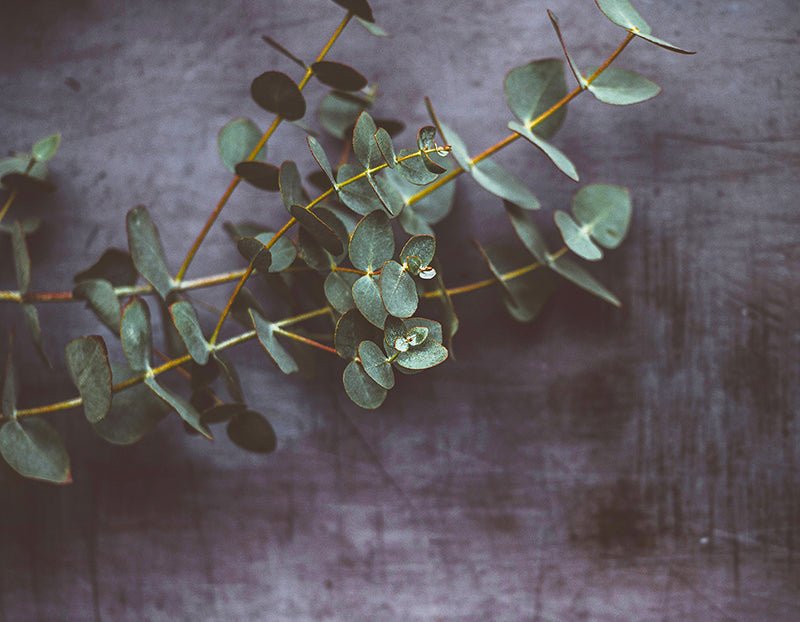 NIB Spotlight Eucalyptus EO and Sea Salt
October 1, 2018
Nature's Ingredient Benefit (NIB) Spotlight this month is focused on Eucalyptus Essential Oil and Sea Salt.
Eucalyptus Essential Oil (EEO)
DESCRIPTION
A very tall evergreen tree reaching up to 400 feet.  The mature leaves are blue-green and roughly sword-shaped. The tree is a native of Australia and Tasmania and is also cultivated in many parts of the world, such as Spain, Brazil, California, Russia and China.
PROPERTIES
Analgesic, antirheumatic, antiseptic, antispasmodic, antiviral, expectorant, stimulant and more
BENEFITS
Topically, it relieves muscular aches and pains, arthritis, skin infections, cold sores, blisters, cuts and is a helpful as an insect repellent.  When used in aromatherapy, it's odor is head-clearing and cooling and helps to relieve hay fever, headaches, colds and congestion.
OUR PRODUCTS CONTAINING EEO
Calistoga Mud/Mineral Baths Eucalyptus Breeze, Eucalyptus Aromatherapy Spray, Headache Relief Roll On, Goodbye Germs! Cleansing Spray, Goodbye Bugs! Repellent Spray
Be sure to check out our guest blog from Alexis Alfieri on Eucalyptus here.
Sea Salt
DESCRIPTION
Sea Salt is obtained from naturally evaporating sea water.  Sea salt is hailed for its health-enhancing minerals, therapeutic properties, and all-natural harvesting process.  When sea salt is added to water, it creates a bath that can stimulate circulation, ease muscle cramps, help relieve stiffness in joints, aid with arthritis or back pain, and soothe achy, overworked legs and feet. Plus sea salt helps cleanse and detoxify the largest organ in the body—your skin.
Sea salts have many varieties which are harvested from all over the world, as well as many different grades.  At Not The Same dba Alise Body Care, we only use the highest grades available, 100% authentic and all natural.
OUR PRODUCTS CONTAINING SEA SALT
Calistoga Mud Baths, Calistoga Mineral Baths, Rocky Mountain Mud Bath, Calistoga Seaweed Bath, Detox Foot Soak
Written by Lisa Scheerer, CEO and Creative Alchemist of Not The Same dba Alise Body Care
October 1, 2018