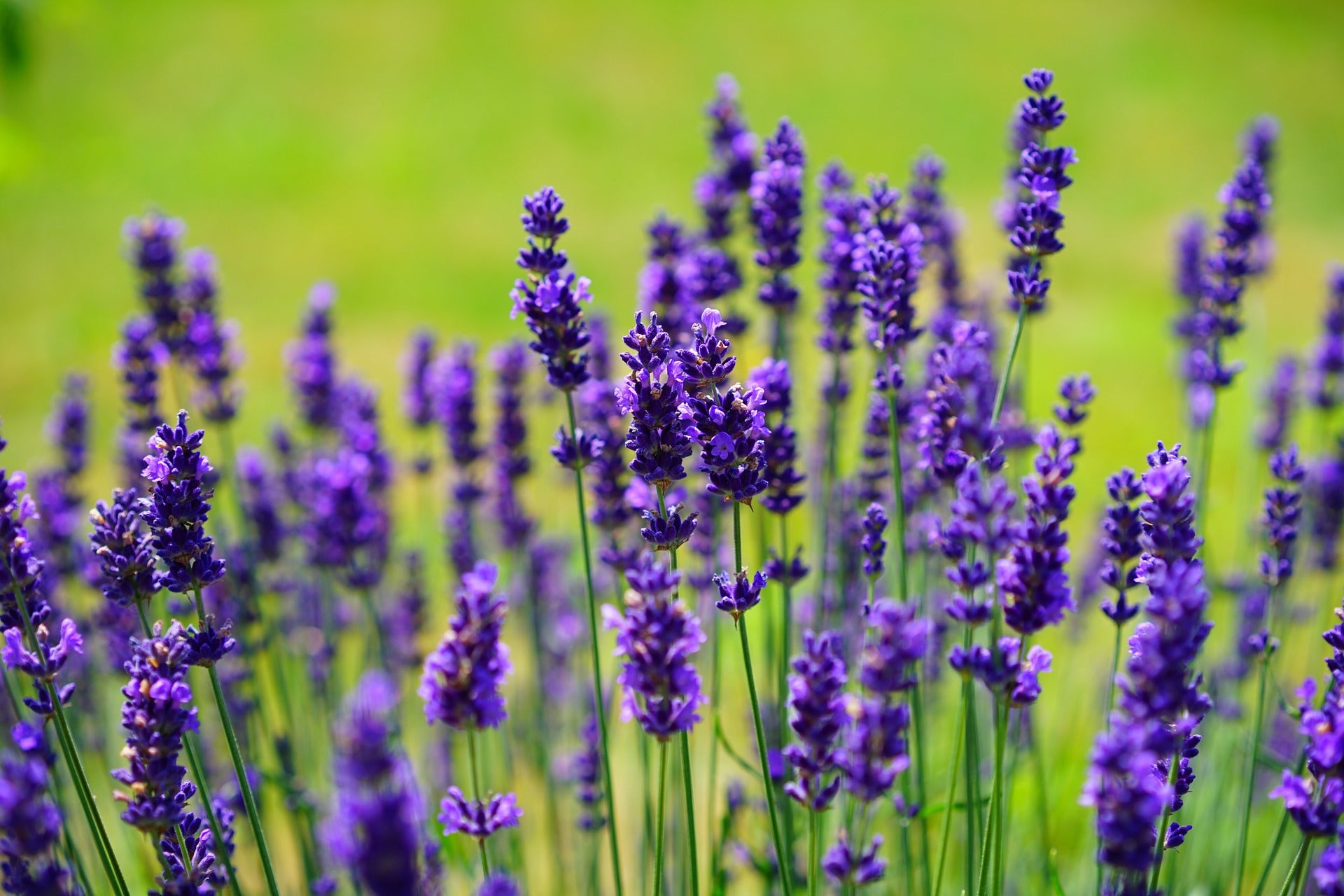 NIB Spotlight Lavender EO and Calendula
April 27, 2018
Nature's Ingredient Benefit (NIB) Spotlight this week is focused on Lavender Essential Oil and Calendula
Lavender Essential Oil
Lavender oil offers an incredible number of benefits and uses.  So many in fact, that if you had to choose just one essential oil this one would have to be it.  Lavender essential oil can be used topically, aromatically, and even ingested.  It is the most popular essential oil and you'll find it in many of our products from aromatherapy sprays and roll-ons, baths, soaps, herbal salves and facial moisturizers.   It's used by itself, as well as it combines nicely with many other essential oils in effect creating very powerful essential oil blends.  Our EO blends that contain Lavender essential oil are:  Stress Relief, Goodbye Germs!, Goodbye Bugs!, Headache Relief.
Lavender Oil Benefits and Uses:
Reduces Stress and Anxiety – Topically and aromatically, lavender takes the edge off and helps your mind and body release stress and tension.  Want a quick release of stress?  Spritz our Lavender Aromatherapy Spray in the air, on your pillow or on your skin and breath deeply.
Anti-bacterial – When applied topically, it cleanses the skin, cuts and other minor skin irritations.  When traveling, using our Skin Refresher Herbal Salve Lavender is a great way to keep your hands clean and moisturized.
Bug Repellent – A natural bug repellent, Lavender is a key ingredient in our Goodbye Bugs! Spray.  You apply directly to your skin or spray the air and enjoy outdoor time without being bothered by mosquitos, no-see-ums, wasps and more!
Soothes burns – Lavender oil is the only essential oil that can be apply directly to the skin ("neat") and one of the most effective times to do that is when you have a minor burn or skin irritation.
Rejuvenates dry skin, Nourishes delicate skin and Soothes problem skin like Eczema, Psoriasis, Acne, etc – Loaded with anti-oxidants, it can help rejuvenate the skin from premature aging.  It also has the power to kill bacteria on the skin naturally, as well as to protect it from irritation and stress. Lavender also helps to balance hormone levels while offering many other benefits that promote better skin health.   Our Beautiful Skin Facial Salve Lavender is a day or night facial moisturizer that rejuvenates and calms your skin.
Another go-to "flower-power" with natural healing benefits is Calendula.
Calendula
Calendula, also known as "pot marigold", has a long history of use as a wound-healing and skin-soothing botanical.  This versatile botanical is loaded with powerful skin-healing, anti-inflammatory and anti-microbial properties, yet is gentle enough for most people, babies and animals to use safely.  We infusion this herbal "flower-power" into all of our salves:  Beautiful Skin Facial Salve, Nice Lips! Lip Balm, Muscle and Joint Relief Salve, Skin Refresher Herbal Salve and the Beautiful Skin Sun Shield.
Calendula Benefits: (mostly the skin)
Soothes dry, chapped skin – Soothes dry, chapped and split skin and reduces pain.
Speeds healing process – Due to the anti-oxidant and anti-inflammatory properties, it protects the skin's wounds allowing it to heal faster.
Rejuvenates skin – The anti-oxidant protection helps reduce the appearance of wrinkles and age spots and even the visibility of scars.
Pain Relief – With anti-spasmodic and anti-inflammatory properties, when massaged into sore muscles and joints, it reduces pain and helps to alleviate cramping.
Nature's gifts are our ingredients!  Enjoy the benefits of these 2 "flower-powers" in our Courageously Authentic Body Care products!  Click here to shop now
Written by Lisa Scheerer, CEO and Creative Alchemist of Not The Same dba Alise Body Care
April 27, 2018