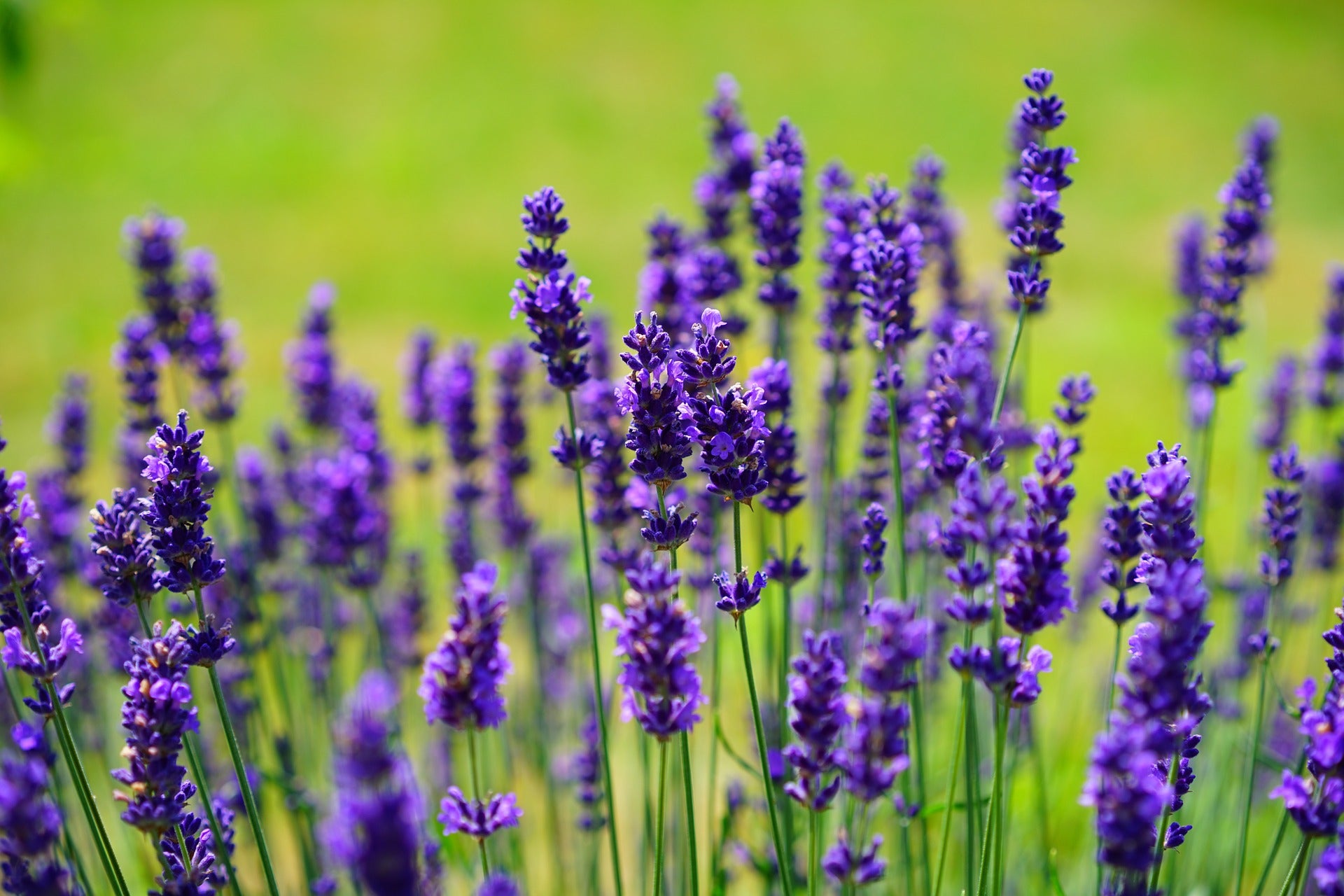 NIB Spotlight Lavender Essential Oil
January 2021
Nature's Ingredient Benefit (NIB) Spotlight this month is focused on Lavender Essential Oil.
Lavender Essential Oil
DESCRIPTION
Lavender is a bushy, strong-scented perennial plant native to the Mediterranean area, yet can be found in warmer regions. It's gray to green foliage stays evergreen throughout the year, and the herb thrives in some of the toughest of garden conditions.
Well known for it's fragrance, medicinal properties and beautiful color, it is cultivated extensively in temperate climates as an ornamental plant for garden and landscape use, for use as culinary herbs, and also commercially for the extraction of essential oils. Lavender oil offers an incredible number of benefits and uses. So many in fact, that if you had to choose just one essential oil this one would have to be it.
Lavender essential oil can be used topically, aromatically, and even ingested. It is the most popular essential oil and you'll find it in many of our products from aromatherapy sprays and roll-ons, baths, soaps, herbal salves and facial moisturizers.
BENEFITS & USES
Reduces Stress and Anxiety – Topically and aromatically, lavender takes the edge off and helps your mind and body release stress and tension. Want a quick release of stress? Spritz our Lavender Aromatherapy Spray in the air, on your pillow or on your skin and breathe deeply.
Anti-bacterial – When applied topically, Lavender Essential Oil cleanses the skin, cuts and other minor skin irritations. It's also known for its antimicrobial properties which is why we include it in our Goodbye Germs! Cleansing Spray. When traveling, using our Skin Refresher Herbal Salve Lavender is a great way to keep your hands clean and moisturized.
Bug Repellent – A natural bug repellent, Lavender is a key ingredient in our Goodbye Bugs! Spray. You apply directly to your skin or spray the air and enjoy outdoor time without being bothered by mosquitos, no-see-ums, wasps and more!
Soothes burns – Lavender oil is the only essential oil that can be apply directly to the skin ("neat") and one of the most effective times to do that is when you have a minor burn or skin irritation.
Rejuvenates dry skin, Nourishes delicate skin and Soothes problem skin like Eczema, Psoriasis, Acne, etc. – Loaded with anti-oxidants, it can help rejuvenate the skin from premature aging. It also has the power to kill bacteria on the skin naturally, as well as to protect it from irritation and stress. Lavender also helps to balance hormone levels while offering many other benefits that promote better skin health. Our Beautiful Skin Facial Salve Lavender is a day or night facial moisturizer that rejuvenates and calms your skin.
Consumable? Yes and is commonly seen infused in Honey and "Lavender Sugar".
OUR PRODUCTS CONTAINING LAVENDER ESSENTIAL OIL
Calistoga Mud Baths, Calistoga Mineral Baths, Beautiful Skin Facial Salve, Honey Lavender Soap, Lavender Aromatherapy Spray, Goodbye Germs! Cleansing Spray, Head Ache Relief Roll On, Female Balance Aromatherapy Spray, Stress Relief Aromatherapy Spray, Stay Fresh Body Deodorant Spray, Wild Yam Roll On, Skin Refresher Salve Lavender, Grand Canyon Skin Saver, Skin Saver Rub On, Goodbye Bugs! Spray, Sun Shield SPF 14 Lavender.
Want to learn more? Subscribe to our newsletter to receive Alise NIB blasts, promotions and more! 

Click here

 to subscribe.
Written by Lisa Scheerer, CEO and Creative Alchemist of Not The Same dba Alise Body Care January 2021