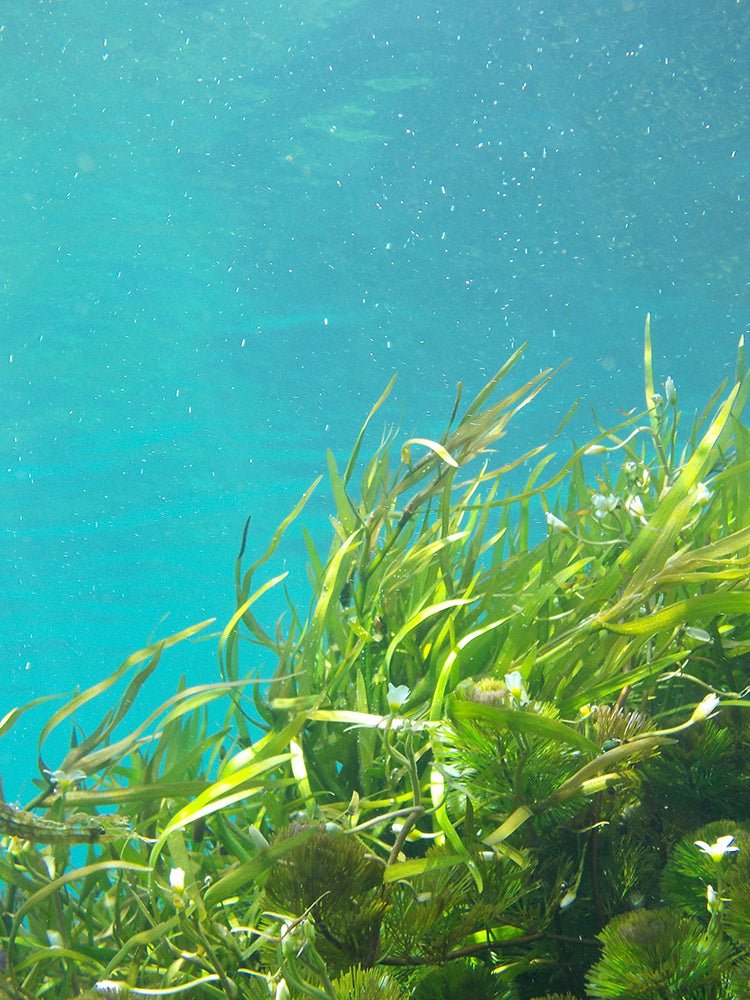 NIB Spotlight Seaweed
January 1, 2019
Nature's Ingredient Benefit (NIB) Spotlight this month is focused on Seaweed.
Seaweed
DESCRIPTION
The word seaweed is so-commonly used, yet to refer to this powerful marine algae as "weeds" is very far from the truth.  Seaweed is essential to innumerable marine creatures, both as food and as habitat and they also provide numerous benefits to mankind.  
Seaweeds assimilate minerals directly from the sea and are thought to be the single most nutritious food that you can eat.  Rich in trace elements, vitamins and fiber, many of them frequently contain more protein than meat and more calcium than milk.  Spirulina, for example, is an incredible source of high-quality protein.
Many seaweeds contain anti-inflammatory and anti-microbial constituents.  Their known medicinal effects have been used for thousands of years by the ancient Romans and Egyptians.  Here at Alise Body Care, we use a variety of seaweeds:
Green seaweeds:  such as spirulina, sea clay are also rich in carotenoids, making them an antioxidant, age-defying substance we add to our baths and facial masks.

Brown seaweeds: such as kelp, is considered a powerful detoxifying agent.  Kelp also contains an amazing number of vitamins and minerals, particularly iodine.
BENEFITS
To enjoy the benefits of seaweed, you can either consume it, soak in it or apply it to the skin via a facial mask.
Immune system strengthener

Collagen strengthener

Anti-inflammatory, anti-microbial, anti-oxidant

Rich in protein (certain varieties more than others)

Rich in iodine (important for hormone and thyroid balance)

So much more!
Read about the benefits of Seaweed Masks here.
OUR PRODUCTS CONTAINING SEAWEED
Calistoga Seaweed Bath, Calistoga Seaweed Mask, Calistoga Mud Mask, Pacific Coast Seaweed Soap (sold seasonally, get it while supplies last!)
Want to learn more? Subscribe to our newsletter to receive Alise NIB blasts, promotions and more! Click here to subscribe.
Updated August 2020, Originally written by Lisa Scheerer, CEO and Creative Alchemist of Not The Same dba Alise Body Care   January 1, 2019