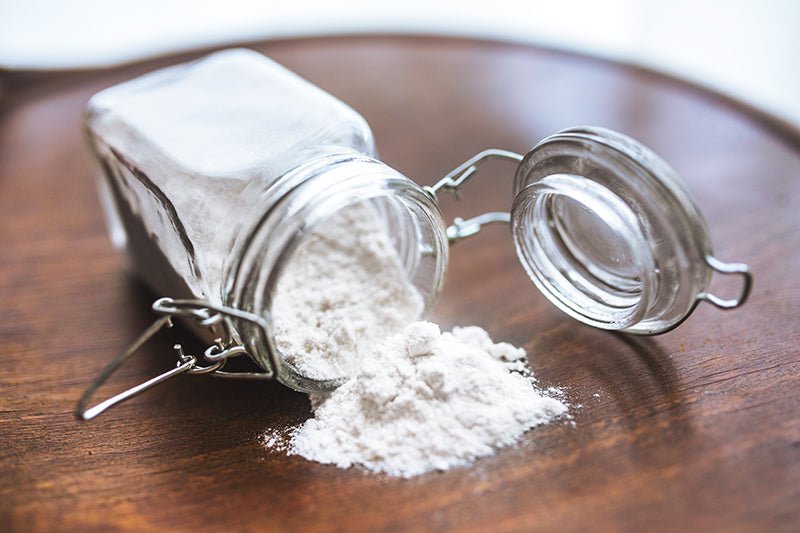 NIB Spotlight Zinc Oxide
June 22, 2021
Nature's Ingredient Benefit (NIB) Spotlight this month is focused on Zinc Oxide.
Zinc Oxide
DESCRIPTION
Zinc oxide is a natural mineral that provides the safest and most effective protection against UV rays. Unlike chemical sunscreens, zinc forms a physical barrier on the skin, reflecting the sun's rays rather than absorbing them. Zinc Oxide is the best performing ingredient for blocking both UVA and UVB rays. Zinc is non-toxic and can be less irritating to the skin than chemical sunscreens (Wiki).
Zinc, commonly in powder form, tends to leave a white residue on the skin. To eliminate this unwanted whiteness, some manufacturers have begun reducing the particle size of zinc, known as nano-particles (under 100 nanometers). But Nanos have come under scrutiny over possible health risks.   Here at Alise Body Care, we only use non-nano zinc oxide.  Our special manufacturing process allows us to blend larger zinc oxide particles to keep them from clumping.  It does go on the skin "somewhat" white.  The "white" tint is the sun shield that protects your skin.  See our blogs on Natural Skin Protection from the Sun and SPF – a simple explanation (coming soon).
TOPICAL BENEFITS
Zinc has a long history of being used for burns, wounds, and other skin irritations.  It is also known for the following topical benefits: anti-inflammatory, mineral-based broad-spectrum sun protection, helps treat acne breakouts, and more!
OUR PRODUCTS CONTAINING ZINC OXIDE
Sun Shield  .35oz (No Scent Added, Lavender), Sun Shield .15oz No Scent Added
Written by Lisa Scheerer, CEO and Creative Alchemist of Not The Same dba Alise Body Care
June 1, 2019, updated June 2021