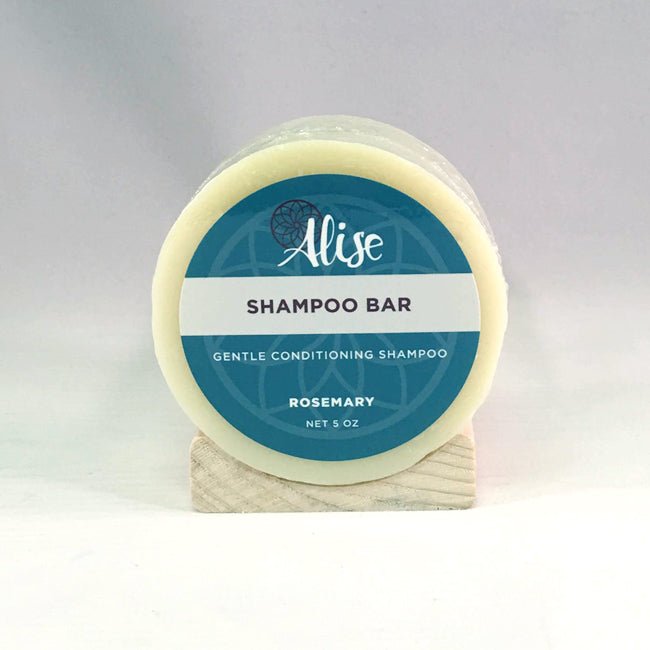 Product Spotlight Shampoo Bar
May 1, 2019
Product Spotlight | Shampoo Bar
Purpose and Benefits:
Have you asked yourself, "What's all the hype with shampoo bars?"?
Most shampoo bars are conditioning shampoo in a solid bar. They are super rich with loads of fluffy lather.  They can last up to 80 washes, meaning they outlast 2 – 3 bottles of your favorite shampoo, are environmentally friendly and travel friendly.  Yay! No more shampoo bottles, no more TSA travel issues and especially no more sodium lauryl sulfates (a primary lathering synthetic in liquid shampoos and a well-documented toxic substance)
Our Shampoo Bar is a conditioning, all natural shampoo bar that gently cleans your hair naturally.  The primary ingredients, Extra Virgin Olive Oil and Rosemary essential oil (both known for their hair and scalp nourishing benefits) will soften and condition while gently nourishing hair and scalp.  The Shampoo Bar is moisturizing and cleansing for your body and face, too.  It's a true "Head-to-Toe" product.
A travel companion wherever your adventures take you!  Eco-friendly and Biodegradable!
How to use: Rub directly on hair, scalp or skin for lather.  Massage your hair and scalp. Rinse. Use daily. Can be used as a shampoo/conditioner combo and can be used solo as just a conditioner after you shampoo.
Ingredient List:
Saponified oils of Extra Virgin Olive, Coconut, Palm with Rosemary Essential Oil
Written by Lisa Scheerer, CEO and Creative Alchemist of Not The Same dba Alise Body Care
May 1, 2019