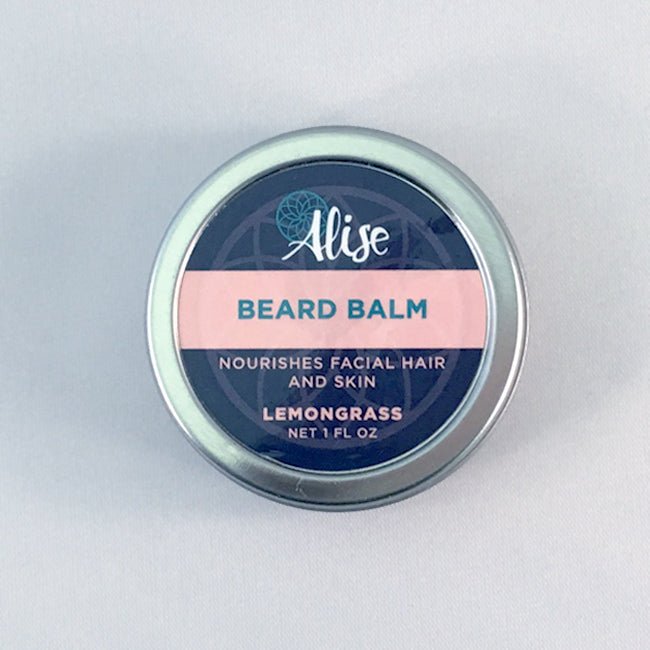 Beard Balm: A Tale of True Transformation
May 25, 2018
"So, how do you like your Alise Beard Balm?"
This is the question I casually asked my husband while we were together in the car the other day. Above his slightly bushy lumberjack's beard, his eyes suddenly twinkled.
"I like it!" he replied enthusiastically.
This was a true surprise. My husband is a fella who does not get excited about body care products. In fact, he prides himself in having whittled all of his toiletry needs down to one bar of unscented soap.
So, getting such an exuberant response, I investigated further. "So…what do you like about it?"
"Well," he says after a thoughtful pause, "I really like the scent of the lemongrass, and I believe it does help with the dryness and itchiness of the skin under my beard."
"I see…," I replied neutrally. Frankly, I wasn't sure if it was really my husband that was in the car with me at that moment. Never, ever before had he sounded like a script to a bath and body commercial.
"And," he continued to my amazement, "I feel like it classes up the whole beard somehow. It gives it a sheen."
A sheen? I was now speechless.
"Ya, it's pretty exciting, don't you think?" he says, throwing me what could only be called a lascivious grin. "What I mean is…if I just came out of the woods and put some of this beard balm on, I'd be ready for a trip into town, and I'd be feeling…well…like I might get lucky. It definitely opens up the possibilities."
"Uh huh," I answered. And then my self-control was done. I burst out laughing.
"Hey!" he says—half amused, half indignant—while stroking his beard affectionately. "The ladies are gonna love this." And I have to admit it, he's right. This lady loves it, alright.
Alise Beard Balm. Use for transformation of a beard…and quite possibly a whole personality.
– Written By Lexi Alfieri
Alexi Alfieri has written silly poems, ridiculous short stories, comical speeches, and many, many fun playscripts for children's theater. You can find more of her work on her website, Fun Middle School Plays, at funmiddleschoolplays.com.