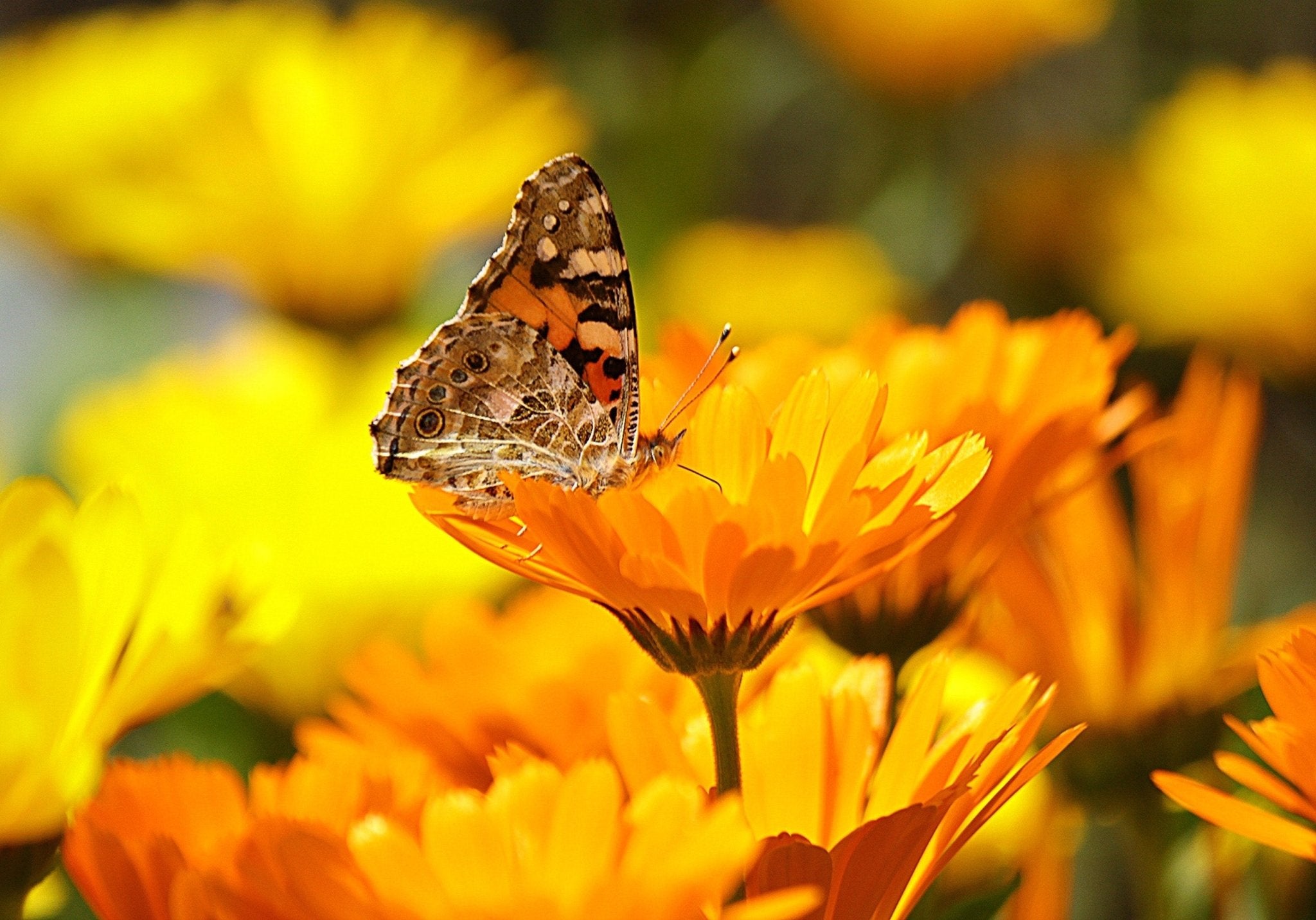 NIB Spotlight Calendula
December 1, 2019
Nature's Ingredient Benefit (NIB) Spotlight this week is focused on Calendula
Calendula
Calendula, also known as "pot marigold", has a long history of use as a wound-healing and skin-soothing botanical.  This versatile botanical is loaded with powerful skin-healing, anti-inflammatory and anti-microbial properties, yet is gentle enough for most people, babies and animals to use safely.  We infusion this herbal "flower-power" into all of our salves:  Beautiful Skin Facial Salve, Nice Lips! Lip Balm, Muscle and Joint Relief Salve, Skin Refresher Herbal Salve and the Beautiful Skin Sun Shield.
Calendula Benefits: (mostly the skin)
Soothes dry, chapped skin – Soothes dry, chapped and split skin and reduces pain.
Speeds healing process – Due to the anti-oxidant and anti-inflammatory properties, it protects the skin's wounds allowing it to heal faster.
Rejuvenates skin – The anti-oxidant protection helps reduce the appearance of wrinkles and age spots and even the visibility of scars.
Pain Relief – With anti-spasmodic and anti-inflammatory properties, when massaged into sore muscles and joints, it reduces pain and helps to alleviate cramping.
Nature's gifts are our ingredients!  Enjoy the benefits Calendula in our Courageously Authentic Body Care products.  Click here to shop now
Want to learn more? Subscribe to our newsletter to receive Alise NIB blasts, promotions and more!

 Click here 

to subscribe.
Written by Lisa Scheerer, CEO and Creative Alchemist of Not The Same dba Alise Body Care
December 1, 2019