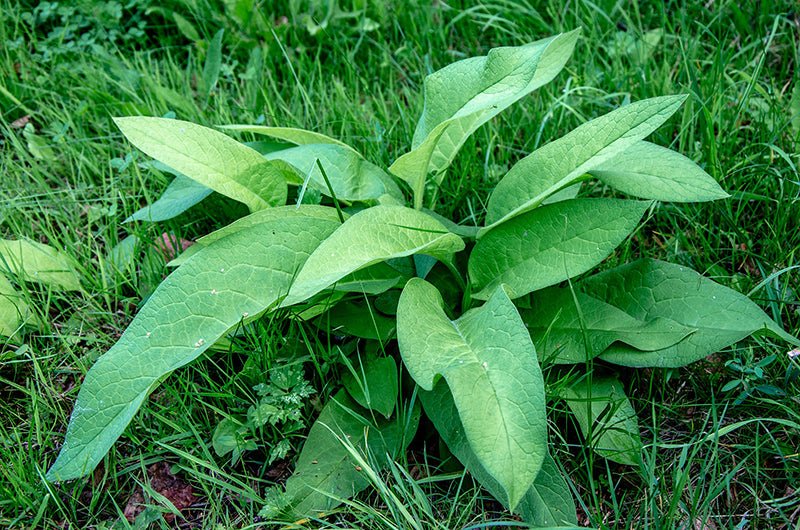 NIB Spotlight Plantain Leaf
April 1, 2019
Nature's Ingredient Benefit (NIB) Spotlight this month is focused on Plantain Leaf.
Plantain Leaf
DESCRIPTION
Plantago major, commonly referred to as plantain, is a type of weed that originated in Europe and Asia but is now found worldwide. Plantain leaf is not the same as the banana-like fruit called plantain that is found throughout tropical areas. Plantain leaf has a rich history of topical medicinal use, particularly for the treatment of skin ailments.
TOPICAL BENEFITS
Plantain leaves have antiseptic properties and can be used topically to promote the healing of damaged skin, reduce skin inflammation, stop bleeding, reduce pain and prevent secondary infections of wounds. Plantain can also be applied as a poultice to help soothe bee stings, burns, rashes and hemorrhoids; and to relieve itching from insect bites.
Consumable? Yes, often seen in salads.
OUR PRODUCTS CONTAINING PLANTAIN LEAF
Eczema Soothing Salve, Skin Refresher Herbal Salve Lavender and Peppermint, and coming soon: Skin Saver Salve.
Written by Lisa Scheerer, CEO and Creative Alchemist of Not The Same dba Alise Body Care
April 1, 2019